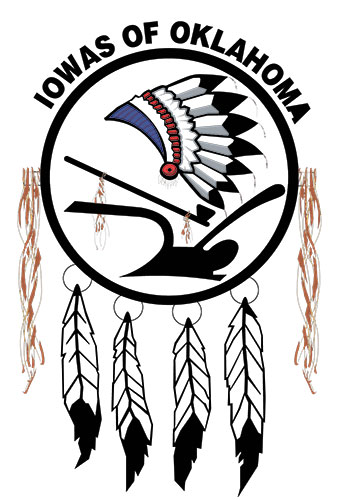 Cimarron Casino Enterprises are owned and operated by the Iowa Tribe of Oklahoma and governed by the Iowa Tribe Business Committee, who oversees the business interests of the Iowa Tribe.
Opened in 1996 as a bingo hall, Cimarron Casino has become one of central Oklahoma's premier gaming destinations. After later introducing electronic gaming, in October of 2013 the casino was expanded to more than 25,000 square feet to add more electronic gaming machines and table games. The Cimarron Casino now features more than 600 electronic gaming machines and live action Blackjack and Ultimate Texas Hold'em. The expansion also included a remodeling of the Eagles Nest Cafe' and the addition of the 4th Quarter Sports Bar. In November of 2013, Ioway Casino was opened in Chandler, OK just off Highway 66. The Ioway Casino features more than 250 electronic games and all the fun promotions you're used to at Cimarron Casino.
In addition to the casinos, the tribe opened the Ioway Travel Plaza in November 2014. The travel plaza, located off Highway 177 a few miles south of Perkins, is there to serve travelers with both regular and diesel fuel, showers, laundry, and a convenience store for all of your travel needs. The plaza also has the Travel Plaza Grill serving your favorite freshly cooked meals and 39 electronic gaming machines for winning big.
The Iowa Tribes other interest include the Smoke Shop, Bah Kho Je Gallery and Ban Kho Je RV Park. You can learn more about these below. For more information on the Iowa Tribe of Oklahoma visit: http://bahkhoje.com/
To learn more about the Iowa Tribe Enterprises click below:
Cimarron Casino Enterprises Information